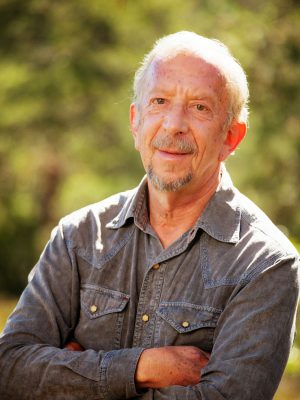 Kenny Ausubel
Co-Director, Producer & Writer

Kenny Ausubel originated Changing of the Gods and serves as Producer, Co-Director and Writer. He's an award-winning social entrepreneur, filmmaker, journalist, author, and media maker widely recognized for his talent for "seeing around corners" and being at the forefront of progressive social change movements. Kenny is widely connected to many key influencers and networks through Bioneers. He enlisted leading members of the Bioneers network as interview subjects in CoG.
Creator of award-winning feature documentary Hoxsey: How Healing Becomes a Crime (theatrical in 12 cities – highest viewer response till that time on HBO/Cinemax – Best Censored Stories Award).
Producer-writer, multi-award-winning annual radio series The Bioneers: Revolution From the Heart of Nature. (2018 Gold, NYFestivals, Radio "Oscars").
The Bioneers radio series reaches millions worldwide, and conference keynotes air on KCET LinkTV and Free Speech TV (40 million television homes worldwide).
Featured in documentaries including Leonardo DiCaprio's The 11th Hour, on which he served as a central consultant.
Executive Producer, Fantastic Fungi feature documentary by Louie Schwartzberg.
Co-Founder, Seeds of Change, nation's leading biodiversity organic seed company (acquired by M&M Mars).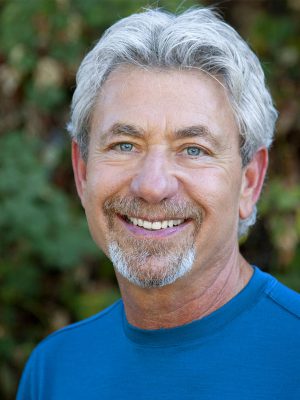 Louie Schwartzberg
Co-Director
Louie Schwartzberg is an award-winning cinematographer, director and producer whose notable career spans more than four decades. His breathtaking imagery makes use of the time-lapse, high-speed and macro cinematography he pioneered. Schwartzberg is a visual artist who breaks barriers and connects with audiences. He tells stories that celebrate life and embrace the mysteries of nature, people and places.
Louie's theatrical releases include the 3D IMAX film Mysteries of the Unseen World with National Geographic (narrated by Forrest Whitaker). The theatrical feature Wings of Life (narrated by Meryl Streep) and America's Heart and Soul for Disney Studios. His TED Talks have over 55 million views on Youtube.
In 2019, Louie released his latest feature documentary, Fantastic Fungi, a revelatory time-lapse journey into the magical, mysterious and medicinal world of fungi and their power to heal, sustain and contribute to the regeneration of life on Earth. For Louie, the greatest satisfaction is creating works that can have a positive effect on the future of the planet.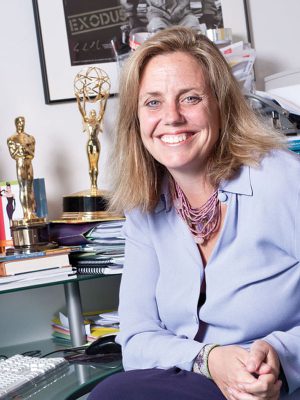 Geralyn Dreyfous
Executive Producer
Geralyn Dreyfous is an award-winning film producer and co-founder of Impact Partners Film Fund. Since its inception, IP has been involved in the financing of over 70 films, including: The Cove (2010 Academy Award for Best Documentary Feature); The Garden (2009 Academy Award nominee for Best Documentary Feature); Freeheld (2008 Academy Award for Best Documentary Short Film); and Hell and Back Again (2012 Academy Award nominee for Best Documentary Feature). 

In 2013, Geralyn became a founding member of Gamechanger, the first for-profit film fund dedicated exclusively to financing narrative features directed by women. Their first film, Land Ho!, premiered at the 2014 Sundance Film Festival.

 Dreyfous is also a producer of many other impactful films including:
The Great Hack (Producer)

Won't You Be My Neighbor (Executive Producer)
Generation Wealth (Executive Producer)
Divide & Conquer: The Story of Roger Ailes Emmy-nominated, (Executive Producer)
Miss Representation Sundance-nominated, (Co-Executive Producer)

She's Beautiful When She's Angry (Co-Producer)

Invisible War Emmy Award-winner, Sundance-winner, Academy Awards-nominated, (Executive Producer)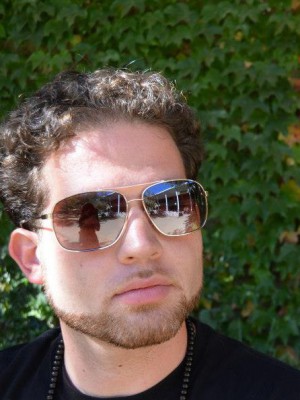 Maximilian DeArmon
Producer
Max DeArmon is a philosopher, filmmaker and planetary advocate currently serving as Producer on Changing of the Gods. He produced and co-wrote The Future of Energy, a documentary film advocating for the use of 100% renewable energy. The movie was endorsed by the Sierra Club and had its New York City premiere in association with the People's Climate March. He co-directed and co-wrote an animated short, The Secrets of The Climate Paradox, based on Per Espen Stoknes' book on the psychological barriers behind climate inaction. His background includes five years working in production in NYC's film and TV industry, including three seasons with Tina Fey's Emmy Award-winning comedy 30 Rock.

Max is the Co-Founder of Cosmogenesis Media Group, a multimedia organization dedicated to addressing some of the most pressing social and ecological issues of our time. He's currently a doctoral student in the Philosophy, Cosmology and Consciousness program at the California Institute for Integral Studies, working on his dissertation under the mentorship of Richard Tarnas, on whose book Cosmos and Psyche the series Changing of the Gods is based.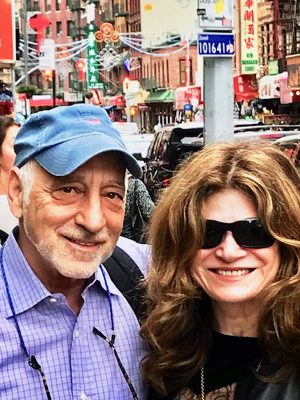 Bill Benenson
Executive Producer 
Laurie Benenson
Creative Consultant

The award-winning filmmakers Bill and Laurie Benenson have worked together for decades. Along with producing many feature films, Bill produced and directed the acclaimed environmental documentary Dirt! The Movie (official Selection at the 2009 Sundance Film Festival, 2010 Earth Day special on PBS' Independent Lens). He produced The Hadza Last of the First in conjunction with The Nature Conservancy, which premiered in 2014. He is working on the documentary In the Point Cloud about the search for a lost Pre-Columbian city in Central America, using breakthrough Lidar technology, reported in the New Yorker in 2014.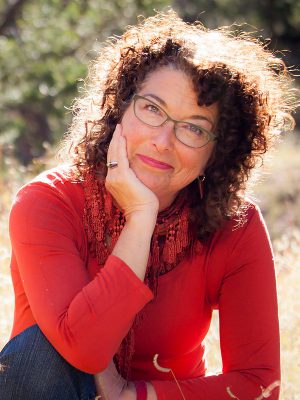 Nina Simons
Creative Consultant

Nina Simons is an award-winning social entrepreneur and international public speaker who is passionate about healing our relationship with the natural world, women's leadership and beloved community. She is Co-founder of Bioneers and its Everywoman's Leadership program. She also co-founded and led Cultivating Women's Leadership with Toby Herzlich and Akaya Windwood, and is a longtime member of Women Donors Network. She brings her infectious vision of re-imagining how to live on Earth and with each other into organizations and training settings. In collaboration with Deborah Eden Tull, Nina co-facilitates transformative leadership intensives on Leading through Relational Mindfulness at Esalen and elsewhere.
Nina received a Robert Rodale award in 2003 and was a recent recipient of the Goi Peace Award for "pioneering work to promote nature-inspired innovations for restoring the Earth and our human community." She is the editor of the anthology Moonrise: The Power of Women Leading from the Heart, which is being used in courses on diversity, leadership, and women's studies. Her work can be found in the anthology Ecological and Social Healing: Multicultural Women's Voices. Her first authored book, Nature, Culture & the Sacred: A Woman Listens for Leadership (Green Fire Press, 2019) was recently bestowed both a Gold and Silver Nautilus Book Award. 
Regina Scully     Dale Rodrigues    
Geralyn Dreyfous     Bill Benenson
Jeffrey Bronfman      Carmen Sorrenti     
Nicholas Wong      Robert J Barnhart     
The Astrology Shop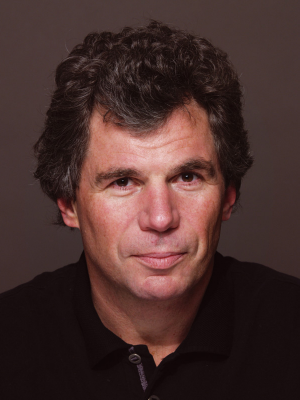 Teese Gohl
Music Composer
Teese (Matthias) Gohl was born in Switzerland and studied at The Berklee School Of Music. After extensive touring with and composing for local and international Jazz groups he turned to Film and Theater Music.

Teese has produced more than 100 Hollywood film scores including Interview With A Vampire, Michael Collins, Heat, two Batman features, Titus, Across The Universe, Selma, and the Oscar winning scores for Elliot Goldenthal's Frida and John Corigliano's The Red Violin. 

He has composed music for two dozen documentary films, including Ken Burns' History of the West, Frank Lloyd Wright, Susan B. Anthony and acts as co-composer, arranger, orchestrator, or conductor with artists as diverse as Carly Simon, Dave Stewart, Elliot Goldenthal, Michael Kamen, A.R. Rahman, Jason Moran, Paul Westerberg, Nana Vasconcelos, Chandrika Tandon, as well as Bono & The Edge and Julie Taymor for Broadway's Spiderman, Turn Off the Dark.  

Teese is currently developing Antigone In Ferguson a new translation which combines Greek tragedy with Gospel Choir aimed at bridging the growing divide between law enforcement and local communities throughout the U.S.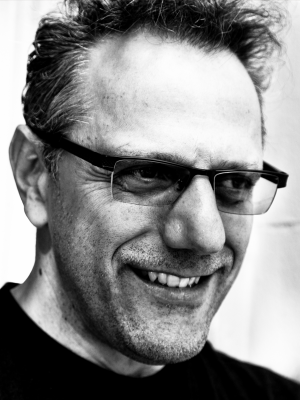 Mick Rossi
Music Composer
Mick Rossi's career has long been defined by the inability to comfortably define him or his work. Hailing originally from Trenton, NJ, Brooklynite Rossi began his career young…
Performing diverse and progressive work rooted in the New York Downtown scene at venues including the Knitting Factory, The Stone, MoMA and most recently as curator and artist-in-residence at Spectrum NYC (Outliers Series), Rossi is celebrated as "an exemplar of the cross-fertilization between jazz and classical music worlds" and "one of the most lucid, original and creative minds of the New York scene" (All About Jazz). He is simultaneously a longtime member of the Philip Glass Ensemble as well as the Paul Simon band as pianist and percussionist, showcasing not only technical proficiency but capable of divergent idiomatic disciplines. He has appeared on eleven recordings with Philip Glass, and seven with Paul Simon (including Koyaanisqatsi Live with the NY Philharmonic and Austin City Limits respectively). Rossi has also conducted for Mr. Glass, most recently Book of Longing (Sydney Opera House), Einstein On The Beach and will be conducting an upcoming Kronos Quartet with Philip Glass tour in the fall.
Rossi has served as music director and curator of the MATA Festival, music director of the Public Theater's production of The Bacchae (dir. JoAnne Akalaitis), percussionist with Philip Glass and Laurie Anderson at Carnegie Hall, conductor and co-orchestrator of Renée Fleming's Dark Hope and is currently producing the recording of the opera Violet Fire (BAM / Jon Gibson). Recent feature articles include The Sydney Morning Herald ("A prodigiously gifted musician and composer") and Keyboard Magazine ("Pyrotechnics with Paul Simon").
Rossi — a Hermitage Fellow — graduated from The College of New Jersey with a BA in percussion, studied privately with Dennis Sandole of Philadelphia, and went on to pursue a masters degree in composition from NYU. He lives and works in Brooklyn, NY.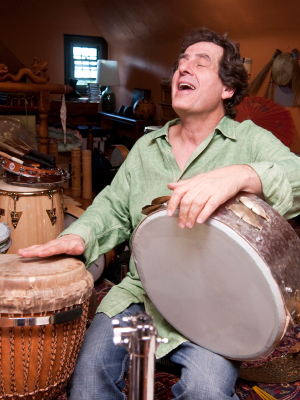 Jamey Haddad
Music Composer
Born in Cleveland Ohio, fresh off a US tour performing in the bands of Sting and Paul Simon, percussionist/drummer Jamey Haddad holds a unique position in the world of Jazz and Contemporary Music. Haddad's musical voice transcends styles and trends, and the universal quality of his playing has attracted many international collaborations. Regarded as one of the foremost world music and jazz percussionists, Haddad is a professor at The Oberlin Conservatory and the Cleveland institute of Music and previously for 18 years at Boston's Berklee School of Music.

In 2012 Haddad was voted The Top World Percussionist in "DRUM Magazine" and one of the top 4 world-percussionists by the most largely read Percussion Periodical "Modern Drummer" (July 2007).

Mr. Haddad collaborates regularly with Paul Simon, Simon and Garfunkel, Osvaldo Golijov, Yo Yo Ma, Dawn Upshaw, Esperanza Spalding, Danilo Perez, Joe Lovano, Billy Drewes, Elliot Goldenthal, Brazil's Assad Brothers, Simon Shaheen, The Paul Winter Consort, Nancy Wilson, Dave Liebman, Bokante. His own group "Under One Sun" has a 2017 release and a featured in Downbeat Magazine.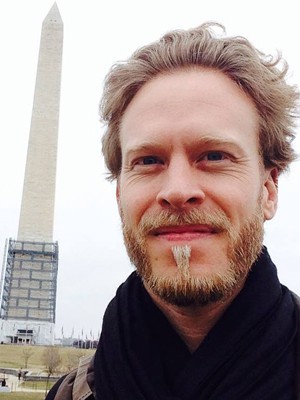 Theo Badashi
Lead Editor & Media Strategist
Theo Badashi is an ecologist and media strategist serving as Lead Editor for Changing of the Gods. He is the co-writer and host of The Future of Energy film, and co-founder of Cosmogenesis Media Group. A former radio host and community organizer with a background in Integral psychology and philosophy, he brings to this project a life long dedication to justice and a unique evolutionary perspective.

A doctoral student in the Philosophy, Cosmology and Consciousness program at CIIS, his work is a living extension of the cosmological vision of Teilhard de Chardin, Thomas Berry and Brian Swimme. His central focus explores the relationships between technology, ecology, and the evolution of human consciousness and culture.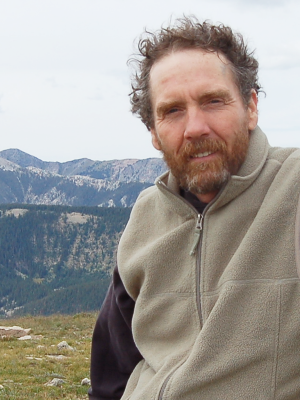 David Leach
Editor
David Leach is an editor, producer, and writer who has been making films for over 40 years. He lived and worked in Toronto from 1971 to 1990, cutting commercials, documentaries, and dramatic television series. He also directed 15 short films and tv shows, producing and writing several of them. His films won awards at the Columbus, American and Yorkton Film Festivals.
In 1991 he moved with his wife to Santa Fe, New Mexico. For several years he returned to Canada to edit prime-time dramatic television series broadcast north and south of the border including "Lonesome Dove: The Series". Twice he has been supervising editor of tv drama series.
Since 1995 he has edited numerous television documentaries for Turner Broadcasting, National Geographic, The Learning Channel, Discovery, The Hallmark Channel and PBS. In recent years he has edited several feature documentaries, and in 2015 was awarded Best Editing by the United Nations Association Film Festival for "Dorothea Lange: Grab a Hunk of Lightning", an episode of the PBS series American Masters. He also edited "Dying to Know: Ram Dass and Timothy Leary" which has been shown theatrically in theatres around the country. Recently he wrote and edited the documentary feature "Ol' Max Evans: The First Thousand Years".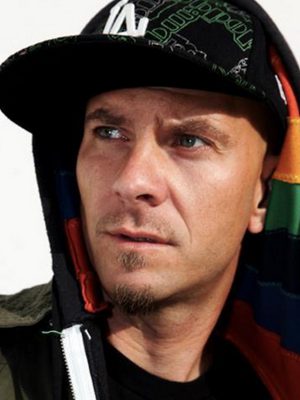 Brett Mazurek
Editor
Brett Mazurek is an award winning director/editor and digital media activist with a passion for guerrilla style filming that has taken him across the globe. His mission is empowering action & unifying community through storytelling that integrates inspired visuals and the power of music as a messenger for conscious, positive transformation in a way that is uplifting and fun. Based in Ecuador and California, Brett's diverse range of subject matter is united by his intention to build the communal spirit and deepen experience through multimedia. He believes we can collectively empower each other to create lasting change, build a heroic community, and do it all with the spirit of fun & love.
Visual Effects & Animation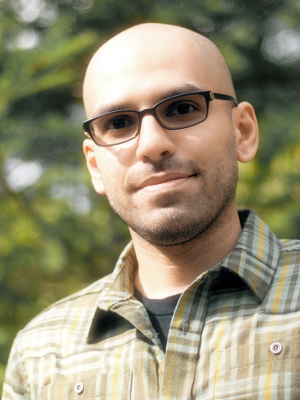 Omid Pakbin
VFX & Motion Graphics Artist
Omid is a VFX and Motion Graphics artist, cinematographer and audio engineer currently working on the Changing of the Gods film. He has done contract work for Jason Silva, Discovery Digital Networks, National Geographic and Moving Art. When he started doing video production he also had a personal passion project called Omega Point – a YouTube channel with over 3.5 million views and 39 thousand subscribers. He has since moved on to work on bigger projects and collaborations with his favorite artists such as Louie Schwartzberg.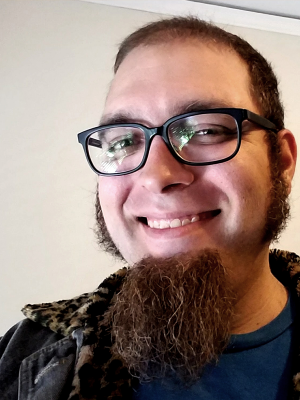 Matthew Augustin
Illustrator & Animator

Matt Augustin is a freelance artist and animator whose work has been in games, TV shows, and movies. He has worked with studios all over North America, making characters move. Currently, he works from his home in the San Francisco bay area, living with his wife and three sons.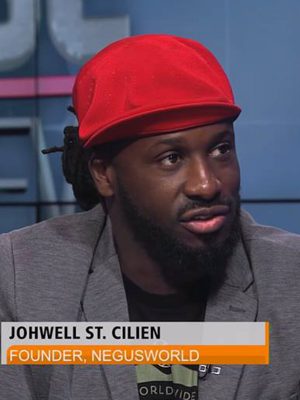 Johwell St-Cilien
Editor
Johwell St-Cilien, born in Paris, France from a Haitian mother, is the co-founder of the NegusWorld, Inc. and the founder of its philanthropic arm, NegusWorld.org. Johwell is an accomplished videographer, song writer and educator who has partnered to develop a successful creative arts youth program in New York City, known as "Kids Helping Kids: A Hip Hop Experience". He most recently developed a curriculum for NegusWorld Youth which consists of connecting students with their peers in different parts of the country and world.

 
Post Production Assistants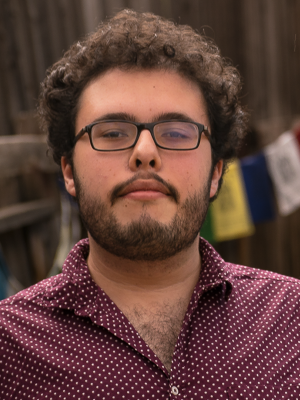 Cory Berezow
Assistant Editor
Cory Berezow is an editor, animator and experimental filmmaker whose work has been showcased at various events and venues throughout the film and art community. Cory has screened work at the Currents New Media Festival in Santa Fe as well as at the 2016 New Mexico Filmmakers Showcase and The Jewish Museum in New York City. Cory has also done work for 12FPS and High Desert Digital, two production companies located in Santa Fe, New Mexico. Currently Cory is serving as an assistant editor on Changing of the Gods.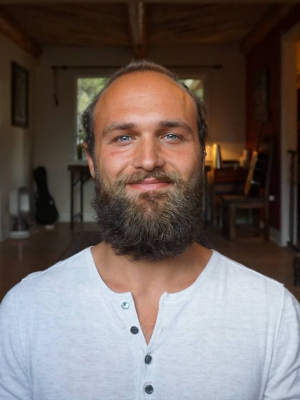 William Peterffy
Post-production Associate

William Peterffy is a writer, environmentalist, and budding filmmaker. He co-founded a foundation focusing on environmental and indigenous rights. His backgrounds are in business, environmental science, permaculture/sustainable ag, and the healing arts. Will has dedicated his life to the transformation of this planet to one of an aware and sustainable state of harmonious interconnectedness for all beings. He believes that film is a powerful tool towards achieving this goal.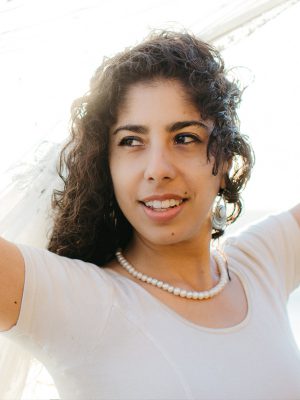 Vaidehi Amair
Post-production Assistant

Vaidehi Amair is a multimedia storyteller dedicated to creating content that inspires the soul's spiritual good fortune. It is her love for culture and travel, spiritual life and philosophy that moves her to create any content whether it be dance, video, music or imagery. Vaidehi has an eclectic background. She was born in Venezuela, grew up in the States within a spiritual community practicing the essence of Vedic philosophy known as Bhakti Yoga, and now lives in LA where she is creating her first musical album, where she manages her new dance troop called Pujala, and leads women's circles for her women's organization known as Goddess Moon Temple. She loves making new friends and co-creating uplifting projects such as Changing of the Gods.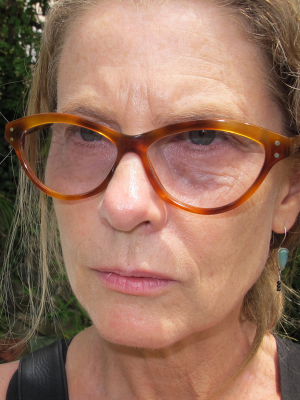 Lewanne Jones
Film Archivist
Lewanne Jones is a Brooklyn-based archival producer, audio-visual researcher and project archivist. Her career in archives began on a project about colonialism South America in the late 70s, working on an experimental documentary that combined archives with interviews and poetry. She has researched for network and public television, documentary and feature films, as well as museum, internet, and web-based educational programs for Columbia and other universities.
She was nominated for a research Emmy for her work on "With God on Our Side: The Rise of the Religious Right," a 1990s PBS series on the history of religion and politics in the United States. Among the many other award-winning projects to which she has contributed are: EYES ON THE PRIZE, ABC's CENTURY, PBS FRONTLINE and AMERICAN EXPERIENCE. Her expertise includes audio-visual and general research, project management, database design, and permissions/copyright clearance. She has researched widely in US and international archives on subjects ranging from African American history to neuroscience. Recent projects include Black Panthers: Vanguard of the Revolution (Firelight Films), Jackie Robinson, (Ken Burns, Florentine Films), American Visionary (Riverside Films forthcoming doc about Daniel Patrick Moynihan), and This is Congo (Shortcut Films).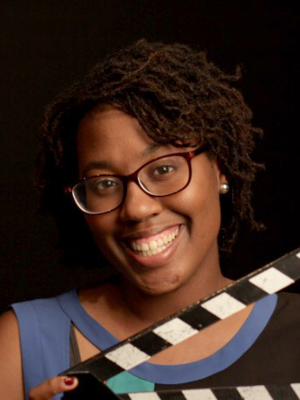 Jessica Huggins
Media Research
Jessica Estelle Huggins, a Boston Native and honorary Chicagoan has a variety of creative material under her belt as she's served in various roles as producer, director, writer for several short films, music videos, documentaries, web-series and feature films in both Boston and Chicago. While attending Columbia College Chicago, Jessica was asked by several of her professors to cast for a faculty film and two of Columbia's Advanced Practicum productions. Shortly after graduation, Jessica was hired to co-produce what became a film festival favorite short across North America in 2014, Perfect Day with UIC's famed theatre Professor, Derrick Sanders as the Director. The short was accepted into over 20 film festivals and has won 4 awards. Jessica has also developed a few series, most notably, Chi-Voices: A Poetic Film Series, where six Chicago poets creatively express their thoughts about youth violence in Chicago. Chi-Voices has been accepted into 6 film festivals.

Mostly recently, Jessica accepted a fellowship position in Los Angeles to work with Brave New Films. Currently, Jessica is spearheading two media projects for BNF. Jessica is excited to continue her journey in visual storytelling.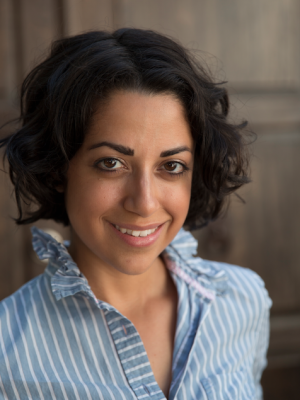 Jamie Socci
Communications, Kickstarter Campaign
Jamie Socci is Founder of Tinker Lab Productions. She specializes in communication, branding and holistic approaches to creative problem solving for individuals, nonprofits, and corporations. A graduate of Salve Regina University, she received her Masters in Art from the California Institute of Integral Studies in San Francisco. Before starting Tinker Lab, she served for three years as the Executive Assistant to the CEO of the famed Esalen Institute in Big Sur, California.