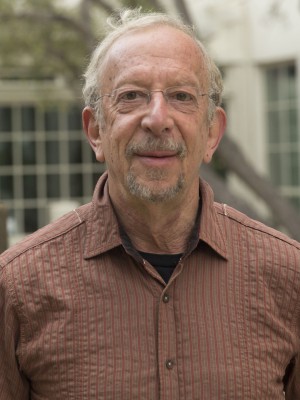 Kenny Ausubel, Co-Director, Producer & Writer

Kenny Ausubel, who originated the project, is an acclaimed writer, filmmaker and social entrepreneur. He brings award-winning filmmaking, producing and writing skills as well as extensive knowledge of the central topics covered in the film. He founded Bioneers, a globally acclaimed nonprofit whose annual conference features social and scientific innovators with breakthrough solutions for people and planet. He produces and writes the award-winning annual Bioneers radio series. His feature documentary Hoxsey: How Healing Becomes a Crime won the Best Censored Stories award for investigative journalism, and was shown to members of Congress at the Kennedy Center and reported on NPR. It played in movie theaters, aired on national television in numerous countries, and received the highest viewer response recorded until that time for a documentary shown on HBO/Cinemax. It remains in distribution and is in development as a Hollywood feature.

Kenny also co-founded Seeds of Change, the first national organic seed company, dedicated to backyard biodiversity. He has published four books including Dreaming the Future: Reimagining Civilization in the Age of Nature, and edited several others. He writes periodically for Huffington Post and other outlets.
Louie Schwartzberg, Co-Director
Louie Schwartzberg is a recognized film artist, innovative visual storyteller, and technical master. He is an acclaimed director, producer and cinematographer. An award-winning filmmaker whose career spans over 35 years, he is a visual artist breaking barriers, connecting with audiences, and telling stories that celebrate life and reveal the mysteries and wisdom of nature, people and places. His stunning nature, aerial and slice-of-life imagery has helped transform films by such directors as Steven Spielberg, Oliver Stone, Francis Ford Coppola, Paul Haggis and Ridley Scott. His latest picture is Mysteries of the Unseen World, produced with National Geographic (2014). His previous film Wings of Life is a feature documentary for Disneynature, narrated by Meryl Streep.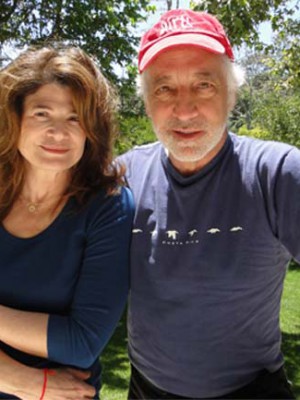 Bill Benenson, Producer & Laurie Benenson, Creative Consultant

The award-winning filmmakers Bill and Laurie Benenson have worked together for decades. Along with producing many feature films, Bill produced and directed the acclaimed environmental documentary Dirt! The Movie (official Selection at the 2009 Sundance Film Festival, 2010 Earth Day special on PBS' Independent Lens). He produced The Hadza Last of the First in conjunction with The Nature Conservancy, which premiered in 2014. He is working on the documentary In the Point Cloud about the search for a lost Pre-Columbian city in Central America, using breakthrough Lidar technology, reported in the New Yorker in 2014.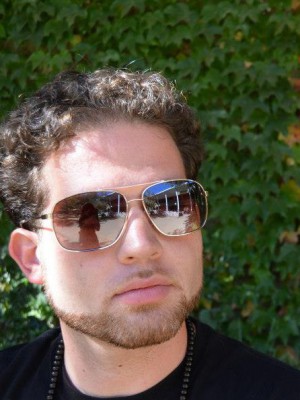 Maximilian DeArmon,  Co-Producer

Max DeArmon is a philosopher, filmmaker and planetary advocate currently serving as  Co-Producer on Changing of the Gods. He produced and co-wrote The Future of Energy, a documentary film advocating for the use of 100% renewable energy. The movie was endorsed by the Sierra Club and had its New York City premiere in association with the People's Climate March. He co-directed and co-wrote an animated short, The Secrets of The Climate Paradox, based on Per Espen Stoknes' book on the psychological barriers behind climate inaction. His background includes five years working in production in NYC's film and TV industry, including three seasons with Tina Fey's Emmy Award-winning comedy 30 Rock.

Max is the Co-Founder and Director of Planetary Advocates, a nonprofit organization dedicated to solving the ecological crisis through media and education. He's currently a doctoral student in the Philosophy, Cosmology and Consciousness program at the California Institute for Integral Studies, working on his dissertation under the mentorship of Richard Tarnas, on whose book Cosmos and Psyche the movie Changing of the Gods is based.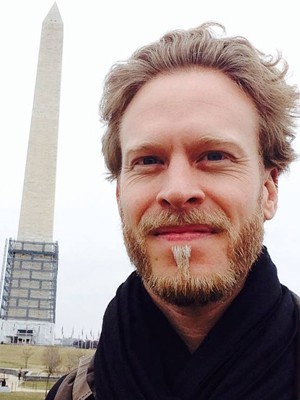 Theo Badashi, Editor & Media Strategist

Theo Badashi is an ecologist and media strategist serving as editor and visual designer for Changing of the Gods. He is the co-writer and host of The Future of Energy film, and co-founder of Planetary Advocates. A former radio host and community organizer with a background in Integral psychology and philosophy, he brings to this project a life long dedication to justice and a unique evolutionary perspective.

A doctoral student in the Philosophy, Cosmology and Consciousness program at CIIS, his work is a living extension of the cosmological vision of Teilhard de Chardin, Thomas Berry and Brian Swimme. His central focus explores the relationships between technology, ecology, and the evolution of human consciousness and culture.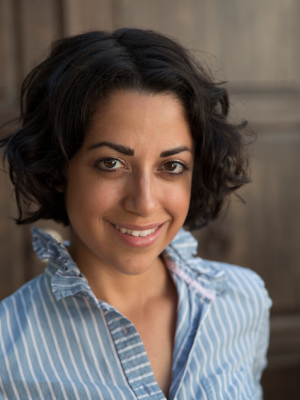 Jamie Socci, Communications Manager, Kickstarter Campaign

Jamie Socci is Founder of Tinker Lab Productions. She specializes in communication, branding and holistic approaches to creative problem solving for individuals, nonprofits, and corporations. A graduate of Salve Regina University, she received her Masters in Art from the California Institute of Integral Studies in San Francisco. Before starting Tinker Lab, she served for three years as the Executive Assistant to the CEO of the famed Esalen Institute in Big Sur, California.